Houses
St Gregory the Great is divided into four Houses and they are a well-established part of our school life and friendly rivalry and healthy competition between them are encouraged. Students Year 7 through to the Sixth Form are assigned to one of our four Houses named after the Saints, Benedict, Dominic, Francis and Carmel named after The Order of Carmelites.
"Ora et labora"
Pray and work
St Benedict
Benedict was born into a noble Roman family in 480 in Italy, at a time when there was evil and wickedness in the city. When Benedict tried to be good his school friends laughed at him. He decided he no longer wanted to live amid wickedness, so he ran away and hid in the mountains forty miles from Rome. For the next three years, Benedict lived in a cave on the side of a cliff. Sometimes a raven brought him food to eat.
Benedict had been given from God the power of miracles. Young men who wanted to live good lives heard about him. Many young men found their way to Benedict's cave in the mountain and asked him if they could stay. Soon Benedict had over one hundred and forty companions. This was the beginning of the Benedictine Order. They built a house to live in and remained there praying, planting crops, feeding the poor and teaching. St Benedict is known as the father of Western monasticism; the rule that he established became the norm for monastic life. Benedict's motto was "Pray and work"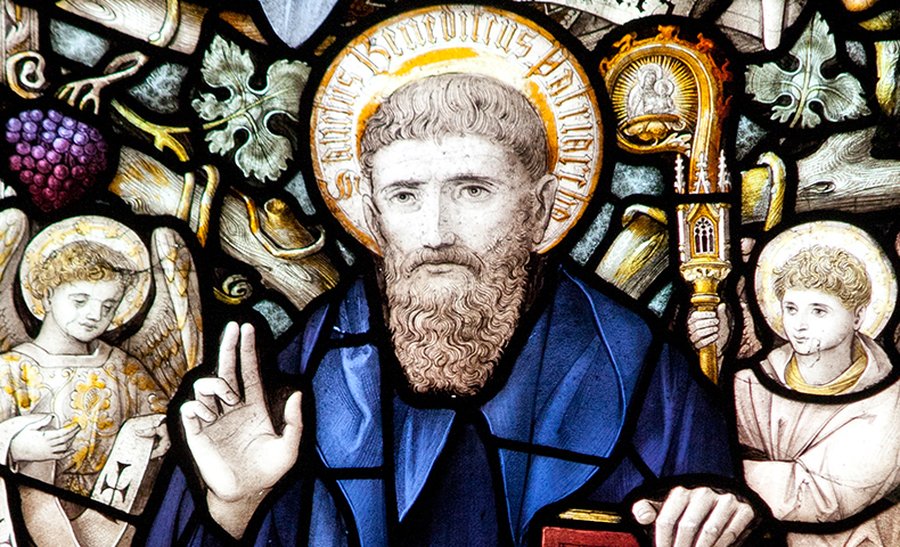 The Catholic Church celebrates the Feast day of St Benedict on 11th July.
"Pace bene"
Aim for goodness and peace
St Francis of Assisi
Francis was born in 1181/82 in Assisi in Italy. As a young man, he was very rich and enjoyed the pleasures of life. Once, when he was sick, he felt that God was calling him to live as Jesus did.
Francis responded to God's call and began to visit the sick in hospitals and do helpful things for the poor. "When people serve the poor," Francis said, "they are serving Christ himself". He began to wear clothes like the poor and began preaching to people about peace and unity. "All the things God created are like our brothers and sisters," he said. Francis often addressed the sun, moon, stars and animals as brothers and sisters. Francis attracted others to live his simple way for God. Hence the Franciscan order of monks was formed.
During prayer one day, Francis had a vision of Jesus hanging on the cross. So deep was Francis' desire to be like his Lord, that the marks of Jesus' five wounds appeared on his body. These marks of Jesus' wounds remained with him all his life, until he died in 1226.
The Catholic Church celebrates the Feast day of St Francis of Assisi on 4th October.
"Zelo zelatus sum pro domino deo exercituum"
Be zealous for the Lord of Hosts
St Therese of Lisieux 1873-1897
The Order of Carmelites has its origins on Mount Carmel in Palestine where, as we read in the Book of Kings, the great prophet Elijah defended the true faith in the God of Israel when he won the challenge against the priests of Baal. It was also on Mount Carmel that the same prophet, praying in solitude, saw the small cloud which brought life-giving rain after the long drought.
In the XII century (perhaps after the third crusade, 1189-1191), some penitents-pilgrims who had come from Europe, came together in one of the narrow valleys of Mount Carmel to live out their Christianity. Then and in later times, the Carmelites did not acknowledge anyone in particular as their founder but remained faithful followers of Elijah, who was associated with Mount Carmel. Thus Carmel is deeply associated with Elijah and Mary the Mother of God.
St Therese of Lisieux is the chosen Patron Saint of the House as she was young and passionate about her vocation and an inspiration for all to follow.
Therese Martin was born in Alencon, France in 1873. From her earliest days Therese told her father she wanted to belong to God. Her father said "You are too young to be a nun" So Therese asked the pope for special permission. He said it would be acceptable, so she entered the French Carmelites at the age of fifteen. "I just wanted to love God" she told the other nuns. Therese was a simple girl and wanted to find easy ways to pray. She wanted to invent "a prayer elevator to God." She is often called "The Little Flower" because she said, "After I die, I will drop down from heaven a shower of roses." That is just what she did. Many miracles have happened because of prayers to St Therese.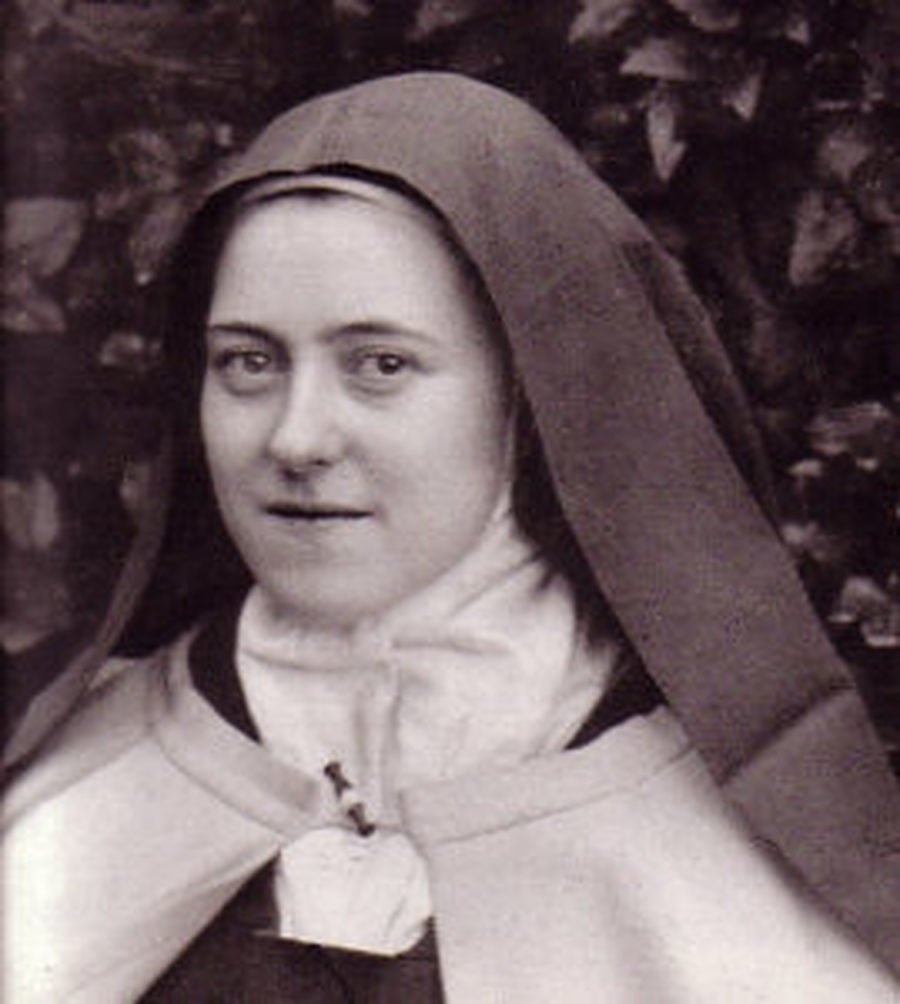 The Catholic Church celebrates the Feast day of St Therese of Lisieux on 1st October.
"Benedicere lauder praedicare"
Be blest, praise and preach
St Dominic de Guzman -1170-1221
Dominic de Guzman was born into a wealthy family in Castille, Spain in 1170. He studied theology and became a companion to his Bishop. Dominic's life was devoted to those who strayed and were living on the edge of society. He was a man of deep compassion for those who were suffering. Dominic had a great devotion to Our Lady and the Rosary after having a vision of the Blessed Mother. Dominic started a convent of nuns, an apostolic preaching order and a house of lay people who still lived in the world. His Order, the Dominicans, became a leader in the medieval world of intellectual and thinking life of the Church.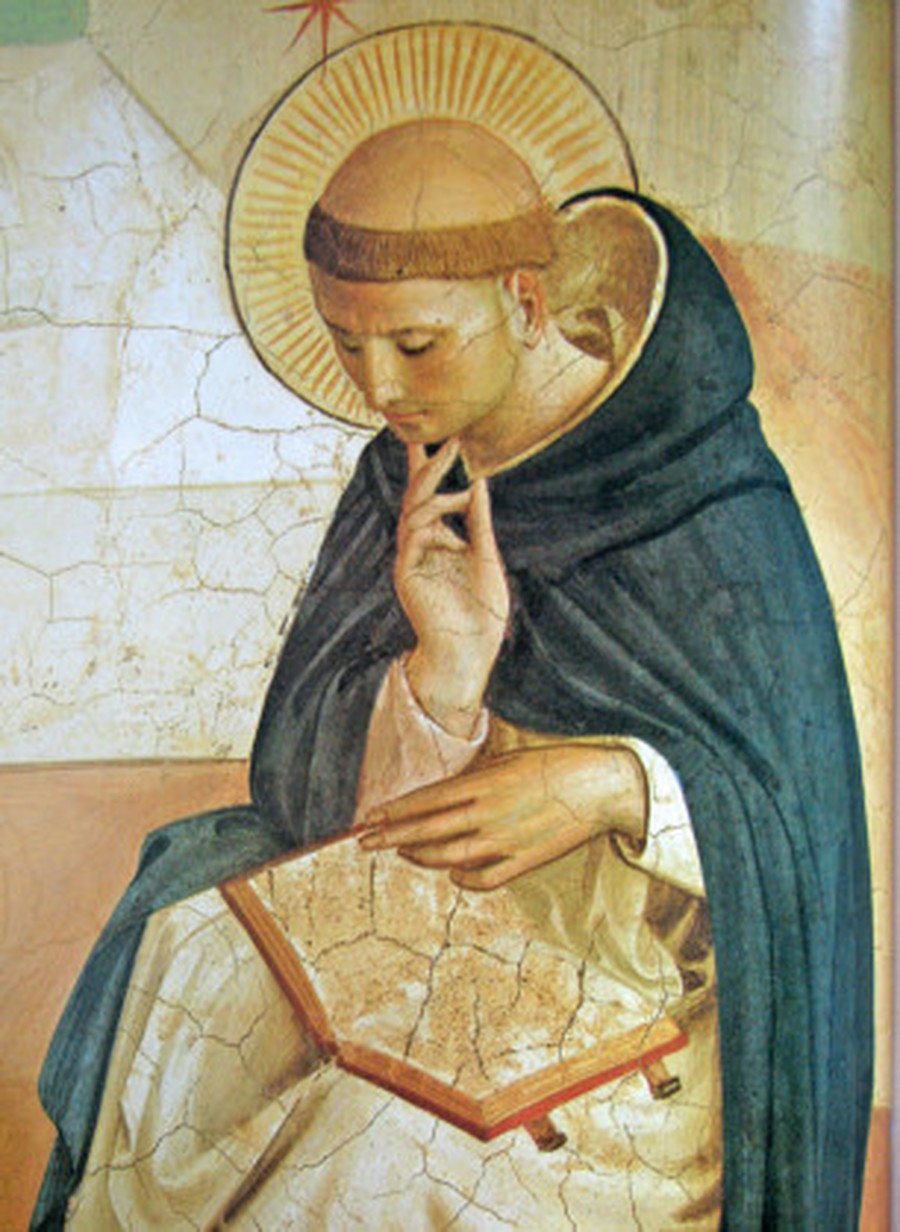 The Catholic Church celebrates the Feast day of St Dominic de Guzman on 8th August